Akshay Kumar upcoming movies in the Year 2020, 2021 and 2022
Here is the list of Bollywood Actor Akshay Kumar's upcoming movies, which is expected to be released in the year 2021 and 2022.
Akshay Kumar has a vast fan following in India and across the borders. Akshay does 3 to 4 movies in a year but this year in 2020 some of his most awaited movies didn't see the theatre door due to the Coronavirus Pandemic.
1. Sooryavanshi
Sooryavanshi is a Bollywood action thriller, which was scheduled to release in march this year but now this movie will hit the big screen in 2021. Sooryavanshi star Akshay Kumar and Katrina Kaif in the lead roles and Rohit Shetty directed the movie.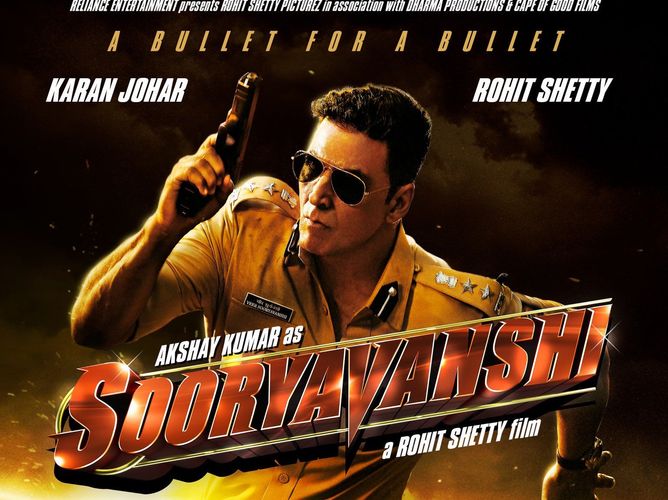 2. Bachchan Pandey
Bachchan Pandey is an upcoming Bollywood comedy film, which is expected to be released in 2021. Bachchan Pandey star Akshay Kumar and Kriti Sanon in the lead roles and Farhad Samji will direct the movie.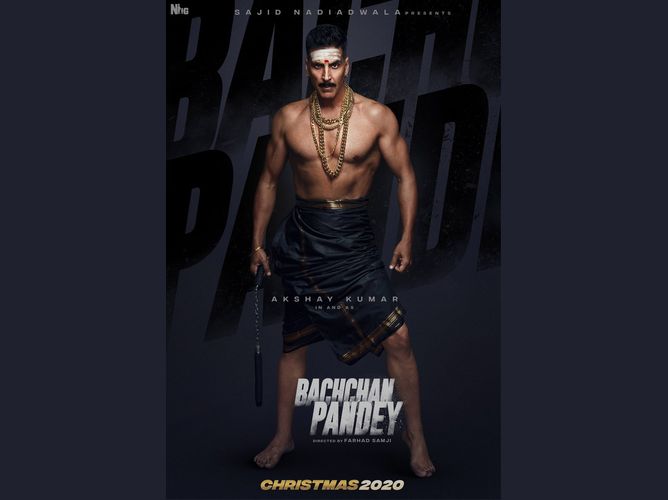 3. Atrangi Re
Atrangi Re is an upcoming Bollywood rom-com drama, which is expected to be released in 2021. Atrangi Re star Akshay Kumar, Sara Ali Khan, and Tamil actor Dhanush in the lead roles, and Aanand L. Rai will direct the movie.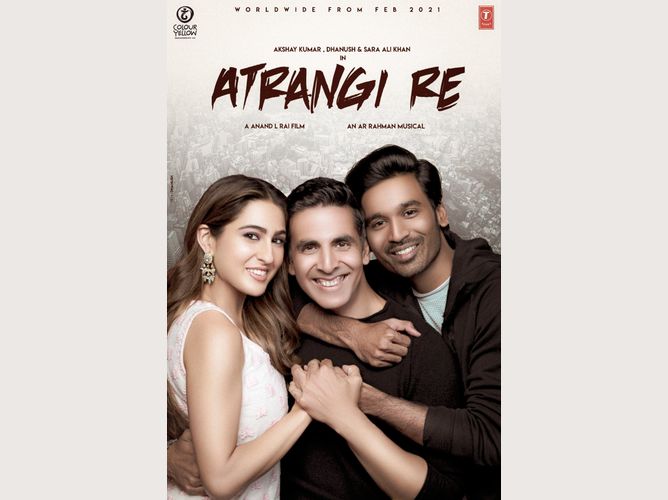 4. Bell Bottom
Bell Bottom is an upcoming Bollywood spy thriller, which is expected to be released in 2021. Bell Bottom star Akshay Kumar and Vaani Kapoor in the lead roles and Ranjit Tiwari will direct the movie.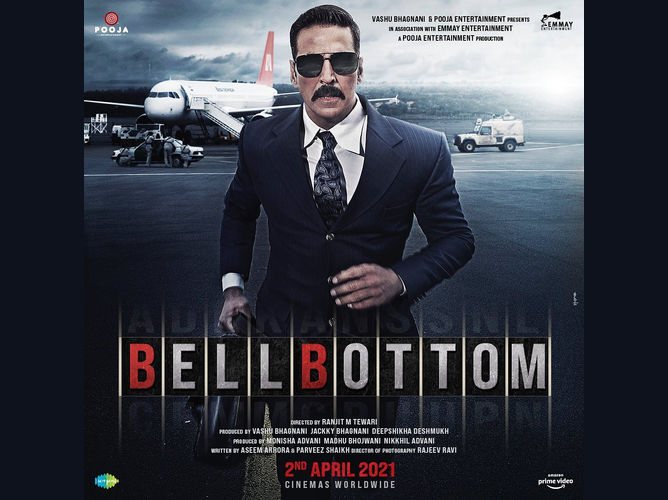 5. Prithviraj
Prithviraj is an upcoming Bollywood historical action drama, which is expected to be released in 2021. Prithviraj star Akshay Kumar and Manushi Chhillar (Miss World 2017) in the lead roles and Chandraprakash Dwivedi will direct the movie.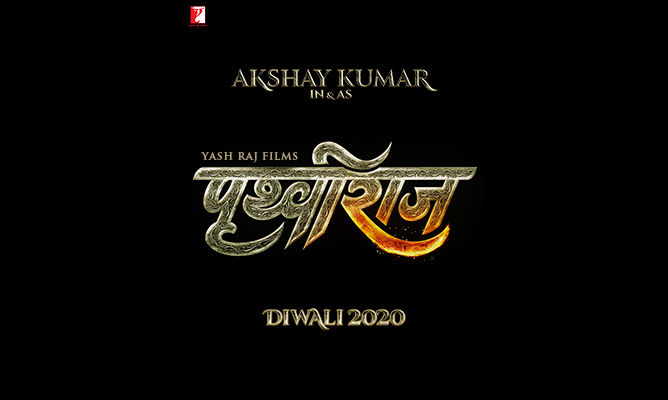 6. Ram Setu
Akshay Kumar added one more movie to his portfolio which name 'Ram Setu'. This movie will be directed by Abhishek Verma and expect to get a release date in 2022.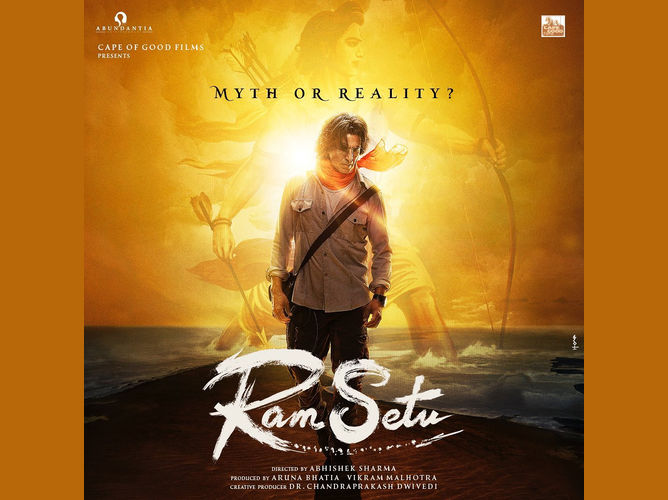 Home Coming Title
Home coming Desc
Love Aaj Kal streaming now on Netflix and JioCinema
"The minute I heard my first love story,
I started looking for you..."
Love Aaj Kal (2020) is now on Netflix and JioCinema, It's a romantic drama directed by "Imtiaz Ali". Now you can stream this love story on your devices.
Love Aaj Kal was theatrically released on 14 February 2020 worldwide. This movie got a mix response from the Indian audience, People liked the chemistry of Veer "Kartik Aaryan" and Zoe "Sara Ali Khan"
The story drives between two generations' love, where In 1990, A young schoolboy Raghu falls in love with Leena, and Now In 2020, Veer falls in love with Zoe when he first sees her in the bar and starts following her.
Hereafter we don't want to spoil your interest so go and watch Love Aaj Kal at your own device.
What is CoroFlu Vaccine and when it will be tested on humans
India based Biotech company Bharat Biotech is on his way to developing a vaccine for coronavirus disease with virologists of the University of Wisconsin-Madison and the vaccine company FluGen Inc.
As per the report, the vaccine, which is currently in the animal testing phase in the United States, is expected to be ready for human trials within the next three months.
The CoroFlu vaccine will be manufactured on the basis of FluGen's flu vaccine candidate known as M2SR.
The CoroFlu vaccine based on an invention by the University of Wisconsin-Madison virologists and FluGen co-founders Yoshihiro Kawaoka and Gabriele Neumann, M2SR is a self-limiting version of the influenza virus that induces an immune response against the flu.
Kawaoka's lab will insert gene sequences from SARS-CoV-2, which causes COVID-19, into M2SR so that the new vaccine will also induce immunity against the coronavirus.
"Bharat Biotech in Hyderabad will then begin production scale-up for safety and efficacy testing in humans. CoroFlu could be in human clinical trials by October," said the company in a statement.
Many organizations and academic institutions are working for the development of a vaccine against COVID-19.
Sanofi Pasteur announces It will work with HHS to develop Coronavirus vaccine
The drug maker Sanofi Pasteur is entering the race to develop a vaccine to protect against the new coronavirus sweeping through China, the company announced.
The vaccine likely won't be ready to test in people for at least a year.
David Loew, Sanofi's global head of vaccines, announced the company would partner with the U.S. Biomedical Advanced Research and Development Authority—known as BARDA—to make a vaccine using the company's recombinant DNA platform.
Loew said the company's previous work to develop a vaccine for SARS—a cousin virus—gives it a leg up on this work.
Addressing a global health threat such as this newest coronavirus is going to take a collaborative effort, which is why we are working with BARDA to quickly advance a potential vaccine candidate.
"While we are lending our expertise where possible, we believe the collaboration with BARDA may provide the most meaningful results in protecting the public from this latest outbreak," he said.
The company expects to have a vaccine candidate—a prototype—to test in vitro within six months and could be ready to test the vaccine in people within a year or 18 months.
Loew noted the DNA recombinant platform is already used to make flu vaccine licensed in the U.S., which means regulators are familiar with it. Sanofi also has large-scale manufacturing capacity for these types of vaccines.
Sanofi is the second major vaccine maker to announce it will try to make a vaccine against the new virus, which has infected millions of people around the globe.